Tuesday, July 16, I was in Chichester with Julie Daniel, Adam Daniel and Joyce Fetteroll. We had planned a day of touristing, with seeing the second preview performance of Barnum, that evening.
In the morning, we went to the Cathedral, and we did the edges first. There was a small construction site, and I hoped for a wheelbarrow. Knowing I would, the others had already checked it out. Julie teased me, that I would go to Chichester Cathedral, looking for a wheelbarrow.
But when Julie took me to Hampton Court a couple of years ago, there was a wheelbarrow:
It was nice of them to put it out in the courtyard that way. (So I hope people won't just read the photos here; that wheelbarrow wasn't at Chichester last Tuesday.)
Joyce and I went to walk on the city walls. We came to a sign saying a playground would be closed because of excavation of a motte and bailey castle. That never happens in New Mexico, but it happens here. We walked a bit, on the ground, looking for the way up onto the wall, and saw the mound, and the playground (not closed; full of people), and the construction fence, and a truck with a wheelbarrow! My feet were sore and I didn't want to walk all the way over there, so I had the brilliant idea that if we went on up onto the wall, I could get the wheelbarrow with my zoom lens!
DOH! Bad angle. You can see one of the feet of it, sticking up, past that bag, sort of.

So I took my bad photo, and continued along the wall to an explanation of what they were working on down there.. And there, lower left, in that explanation....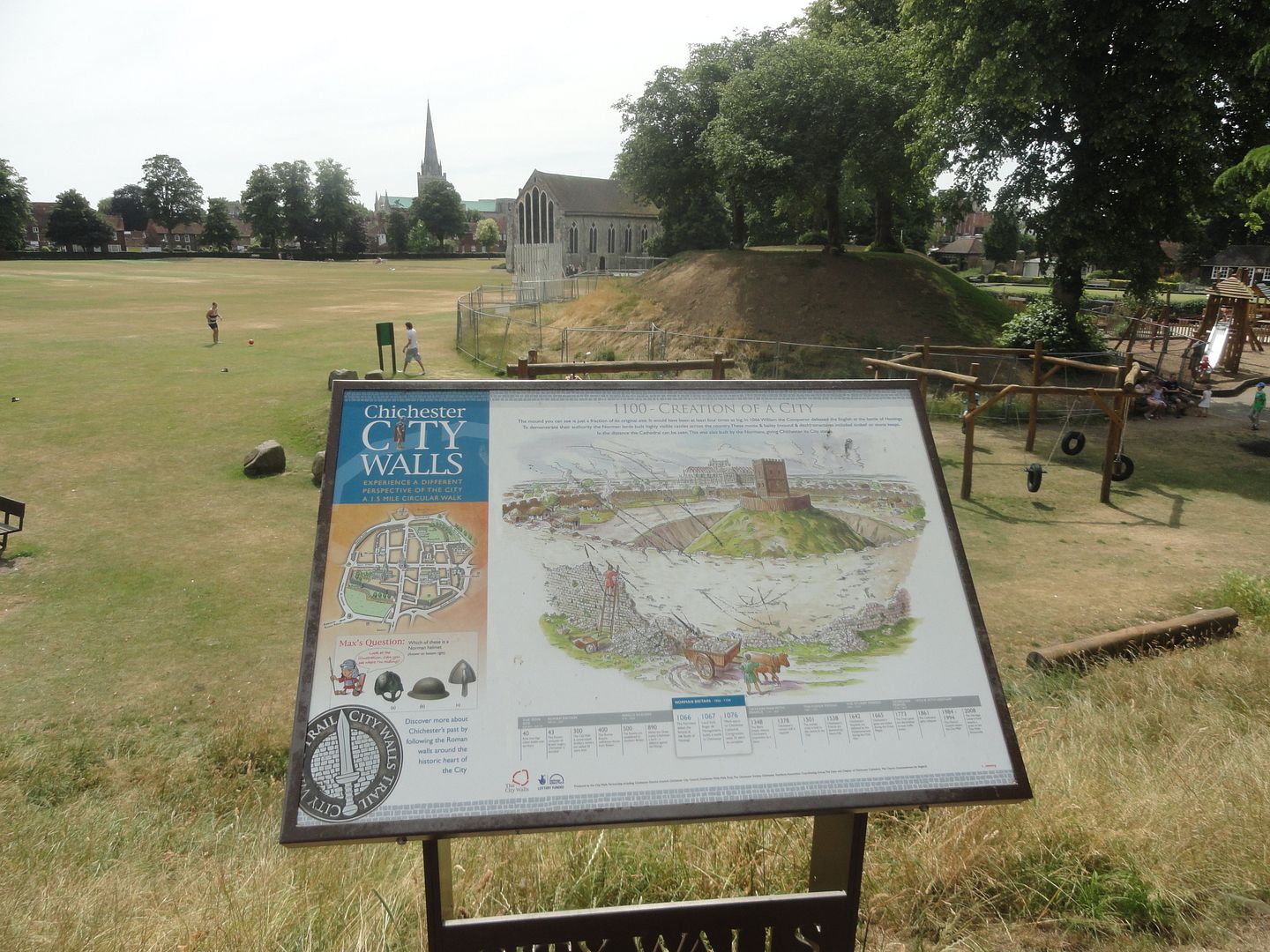 a wheelbarrow.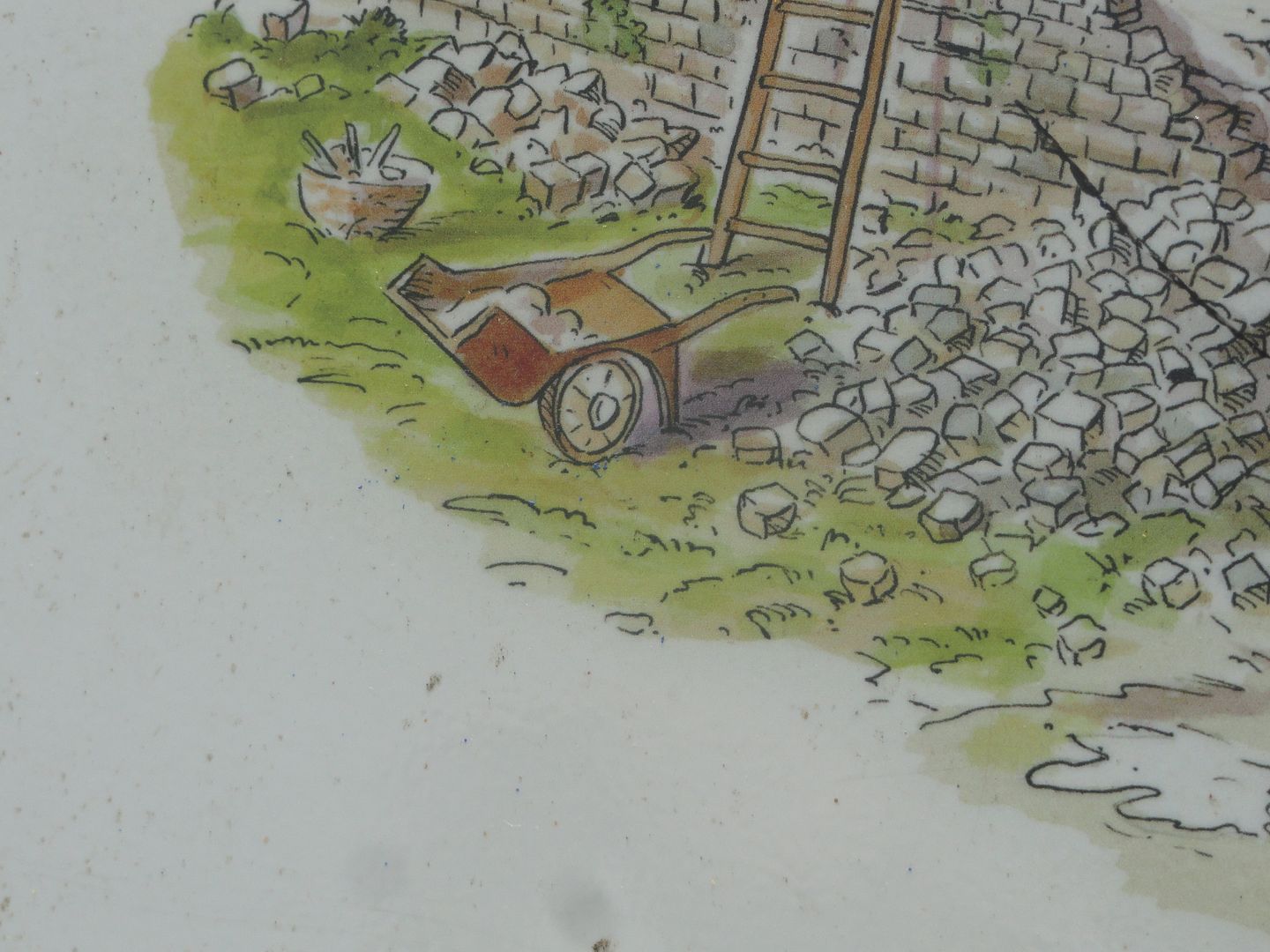 So we went merrily along, back to town, afternoon tea in an old medieval vaulted building, went to see Barnum (musical about PT Barnum in the US, which has nothing to do with anything, except the scene where they're building the American Museum is choreographed with three wheelbarrows.
I did not take photos because I am a Good Person and my good husband persuaded me years ago to give up pining for images of live theatrical performances, because only paying audiences get to see those things. But the wheelbarrows exist outside the show, and Shelby Coleman will be at the premier, and will get to go backstage because her late husband composed the music, and she's going to try to get a photo of one or more of those, and to find out who retrofitted them to seem older than they are. They had solid metal wheels.
So as the turned out, there were wheelbarrows even though Chichester Cathedral failed to provide one.