Next door to the Sirokys (who have three wheelbarrows of their own) is an old wheelbarrow I spotted from the road, just the handles sticking up over a low wall. I got out of the car to photograph it, but this is all I could see:
When we got back from town, Ester asked the neighbor if we could take photos of it. The neighbor looked skeptical and said there were better things to take photos of, but said sure, go ahead.
Ester and I took junk off of it and away from it—an old sink, a road sign, a grill made of an oil drum with welded-on-legs—so I could photograph it. I had thought maybe we would set it upright, but it had been against that wall so long that it was as mossy as the stones, so we didn't touch it. One of the support members for the axle had fallen, too. I didn't touch that either.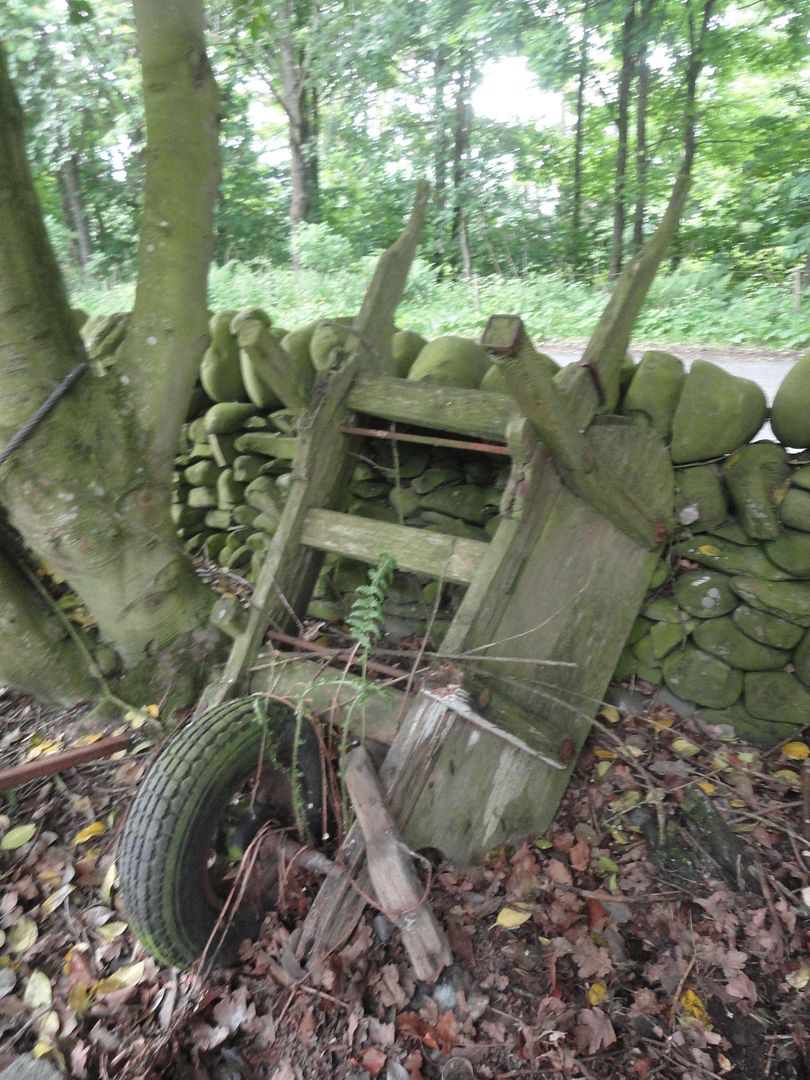 Ester reminded me they have three wheelbarrows, and offered to show me and pose them, but I wanted to find them and photograph them candidly. She said two were in the shed.
The shed is part of a long stone building with doors on one side and two ends. The first two rooms open from the porch outside the kitchen, and are an ancient washroom, where water could be heated over a fire (looks like a cooking fireplace) and there were sinks and I don't know what. The middle room has firewood and tools. The other, I hadn't seen yet, and there were two wheelbarrows, holding lawncare supplies.
Back out in the garden, I found the third: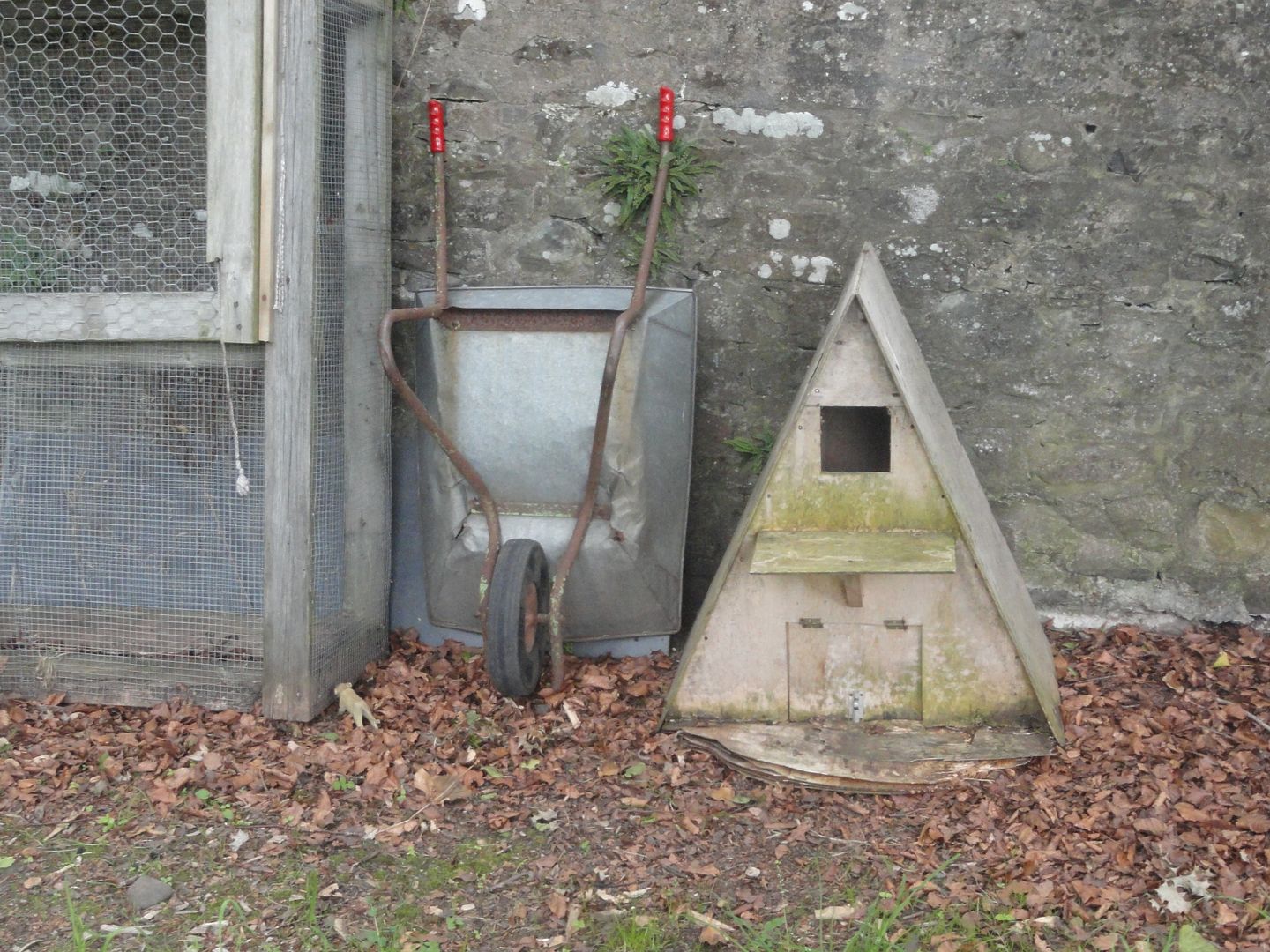 When I got back in, Ester asked whether I had seen the two with plants growing in them. I had not. They were in the corner of her property that the neighbors use as their garden, but it was so lush that the wheelbarrows hardly showed. The first photo is the first one, and all the others are different details of the soon-to-be-forgotten second one: